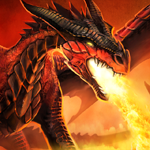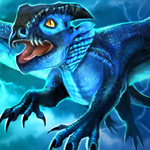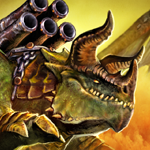 Fire Drake
The Fire Drake cuts a fiery trail across the battlefield while blasting foes out of the sky with powerful Fireballs. More importantly, it has the endurance to keep its flaming barrages going, and if it runs out, the Fire Drake can just activate Primal Surge to restore its energy and that of nearby allies.

When it's not lighting enemies on fire, the Fire Drake uses size and strength to intimidate foes, Demoralizing them and slowing them with every hit. Of course, that just makes it easier for the Fire Drake to hit them with Fireballs, but it's perfectly okay with that.

Read more about the Fire Drake

here

.
Lightning Drake
One of the fastest dragons available, the Lightning Drake darts around the battlefield with ease, evading attacks while blasting enemies with Lightning Strike. And when the going gets tough, it can escape by activating Flashforward and dashing away.

On the offchance that an enemy is able to hit the Lightning Drake with an attack, all that does is Hypercharge its abilities. Every time the Lightning Drake gets hit, all of your cooldowns are shortened by a little bit. Of course, this dragon needs every last bit of that boost, since it is one of the most fragile dragons in the game.

Read more about the Lightning Drake

here

.
Behemoth
Behemoth's name befits its stature, as it's one of the largest dragons available in Dragons of Elanthia. As such, this dragon isn't very maneuverable, but enemies will discover how long it takes to kill this beast. Behemoth needs all of that time in order to bring its Missile Barrage online, which can blast apart even the densest groups of enemies.

Of course, Behemoth isn't a fan of enemies getting up close and personal, so it can produce a Shockwave that sends nearby enemies tumbling out of control. And once it's cleared the way, the Behemoth's allies can use this dragon as a mobile spawn point, thanks to its Convoy ability.
Bone Drake
Created by powerful and vile magic, the Bone Drake's main goal is to suck the life force out of foes with its Essence Drain attack. And it can use that same dark energy to Teleport across the map, if the fight gets too intense for its brittle frame.

Fortunately for this fragile dragon, it's difficult to hit a target when it's Nothing But Bones. Enemy attacks just aren't as effective when they can just zip right through the ribcage, so the Bone Drake takes a bit less damage from a direct onslaught. Of course, if it crashes into anything, all those bones are just going to shatter into dust.